Performance Appraisal Training Courses
We're specialists in performance appraisal training. We deliver appraisal training in-house and as 'public' one day courses.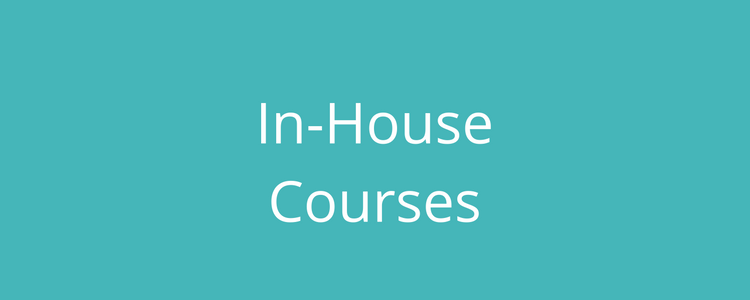 Tailored Appraisal Training
Tailored to the skill level of your appraisers and company culture.
Focused on practical application and reality rather than theory.
Flexible timings; one day or half day appraisal training sessions.
Delivered in-house or at a venue of your choice.
Prices from £895 + vat for the development and delivery of a tailored appraisal training course.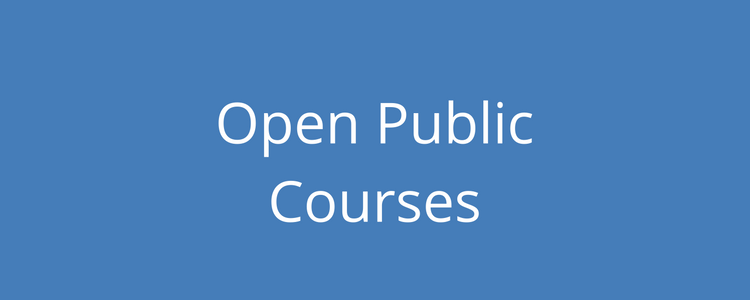 One Day Appraisal Skills Courses
Covers the essential skills needed to run successful appraisals.
Maximum 8 delegates per course.
One day courses in central London and Birmingham.
Suitable for managers new to appraisals or those requiring a refresher.
£329 + vat per delegate including lunch and refreshments.
Next available course – 27 January 2021.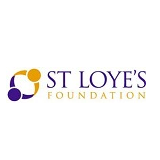 Performance Appraisal Training Course Overview
Introduction
Course objectives and overview.
Communicating the benefits and rationale for performance appraisals (employee, appraiser, organisation).
Managing the appraisal process
Practical essentials for performance appraisal success.
Pitfalls and handy tips to make the process worthwhile, positive and meaningful.
Engaging your appraisees in the appraisal process and ensuring they see it as a positive activity.
Ensuring performance appraisal is a continuous process of support and development throughout the year.
Conducting appraisal review meetings professionally
Keys to effective planning and preparation for the appraisal meeting.
Being aware of your instinctive communication style as an appraiser.
Adapting your style to ensure an open and positive discussion.
Body Language tips; using positive verbal and non-verbal behaviour.
Employing effective listening and questioning skills.
Providing performance feedback
Dealing with issues of poor performance honestly and confidently.
Using positive language even when communicating messages people don't want to hear.
Ensuring fairness by balancing positive and 'developmental' feedback.
Using facts and observations to ensure objectivity.
Handling a difficult conversation calmly and professionally.
Setting meaningful personal objectives
Developing and agreeing clear, realistic and measurable personal objectives with appraisees.
Creating the link between personal objectives and improved appraisee performance.
Ensuring objectives focus on improvement and development.
Using a process to monitor and review objectives.
Linking personal objectives to team objectives.
FAQ's about our Performance Appraisal Training Courses
Can you tell me about your performance appraisal briefings for employees?


> We find that briefing appraisees as well as running Appraisal Training for managers is very beneficial. This ensures that every employee within your organisation embraces the Appraisal Process and commits to it fully. We can provide workshops or drop in sessions. We remain flexible in our approach and can take up to 20 people in one session.

>
Do you run open public appraisal courses?


> We run open Appraisal Training Courses for managers with appraisal review responsibility. We run the courses monthly in central London. We take a maximum of 8 delegates on each course. You can find our more here.

>
Is it possible to include a refresher on our performance appraisal process into the training?


> Because all our performance appraisal training courses are tailored, we can incorporate details of your own appraisal process into the training. We ask that you send us a copy of your appraisal forms and details of your process and workflows beforehand.

>
Can I send managers and appraisees on the same performance appraisal training course?


> We can develop a performance appraisal training course that suits your exact requirements. We regularly adapt the course content to make it relevant to the target group. If you want to send appraisers and appraisees on the same appraisal course, we'll ensure the content is pitched correctly and that both groups feel engaged.

>
Do you just run one-off performance appraisal training sessions or can you run rolling appraisal programmes?


> Some clients are looking for a one off course that gives appraisers the skills they'll need. Other clients commission us on an annual basis to run a performance appraisal training programme that focuses on new employees or employees who would benefit from an appraisal 'refresher'. We also have regular clients who ask us to assist when they make changes to their appraisal process and these changes need to be implemented and communicated to staff.

>
Our offices are all over the country. How flexible are you regarding delivery?


> We run performance appraisal training sessions throughout the UK. Our team of appraisal training specialists are used to travelling and remain flexible in this respect.

>
Can you help us with appraisal training if we don't have an appraisal process?


> We regularly help clients to develop and introduce a new performance appraisal process. We can start from scratch with you and provide some options for you to consider once we know your requirements. We'll provide you with performance appraisal templates to consider, both in terms of the appraisal process and appraisal forms. We can then tailor an appraisal solution that suits your team/organisation. Once the process and forms are agreed we can help with appraisal training for managers (and appraisees if required).

>
Do you run objective setting courses as part of your performance appraisal training?


> As a matter of course, we always include an objective setting element in our performance appraisal training courses. Some clients prefer to address objective setting separately so we can develop focused sessions specifically relating to SMART objective setting if you wish.

>
Do you provide information that appraisers and staff can use for reference after the course?


> We'll provide a handy check/tip sheet for people to use as they go through the performance appraisal process. This includes a chronological list of key actions to take before, during and after the appraisal as well as some handy tips to be aware of throughout the appraisal process. Delegates also receive a comprehensive handout to take after the course containing the course content.

>
Do your performance appraisal training courses only focus on the appraisal meeting?


> For us, performance appraisal should be a continuous process throughout the year. So our appraisal training courses help appraisers and appraisees to engineer this continuity. The appraisal meeting is just one element of this process.
>
How does your booking process work?


> Booking an Appraisal Skills training course is easy. You can book on-line, by email or phone. We'll send you an invoice once you've completed the booking form.

>
What happens on the day? Is there a course outline for your open courses?


> The trainer will follow a schedule for the day but as the groups are small, he can also allow time to focus on any specific performance appraisal challenges that individuals want to address. We cover the professional behavioural skills needed to run an effective appraisal (speaking assertively, inviting a two way conversation, handling difficult conversations) and also the 'process' side (preparation, ensuring performance management is continuous, setting personal objectives, engaging employees).
If you have any doubts if one of our Appraisal Skills courses is right for you, we'll be happy to chat with you about your reasons for coming and how the day can help you. Please email us ([email protected]) or call us.

>
Is there any follow up after the Performance Appraisal Training course?


> Your performance appraisal training doesn't end when the course finishes… You'll leave the course with a personal appraisal action plan. This helps you to put the appraisal skills you've learnt into practice at work. You'll have practical techniques to use at each performance appraisal you run. These will also help you to make the appraisal process continuous, not just a tick box event at the end of the year. We like to keep in touch after the course to find out how you're getting on. You can contact us any time for a chat or if you'd like some advice about a specific appraisal situation that's coming up.

>